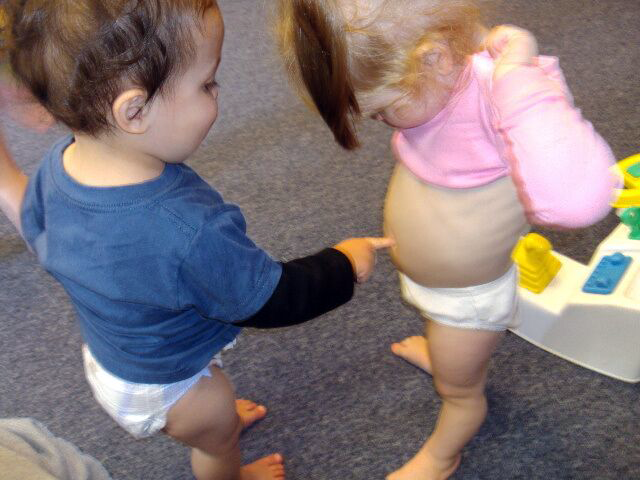 Infants Become Toddlers So Quickly
We provide a loving, safe environment with experienced, long-term caregivers creating secure bonds for optimal emotional development.
Our mixed age group helps children to learn social skills.
Our teacher's plan small motor activities that encourage sensory exploration.
The children are given lots of opportunities to cruise, creep, crawl and climb both indoors and out.
The teacher's provide a language-rich environment with an emphasis on face-to-face talk which includes narration of pre-verbal children's actions and a description of their environment, stories, finger-plays and singing.
Daily neighborhood excursions in our 4-seat strollers allow the children to get outdoors regardless of their ambulatory abilities.